The Value of Spinal and Postural Screenings
If you're in the Newcastle, WA, area and looking for a chiropractor, Chiropractic Wellness Center is here to help. Even if you're not experiencing any health or pain issues, it's still a good idea for you to have a chiropractic evaluation to help catch problems before they grow.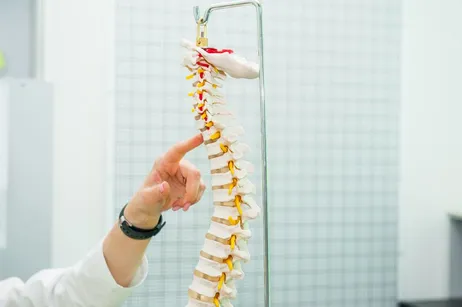 With spinal and postural screenings from a trusted Newcastle chiropractor, you can get the information you need to make knowledgeable choices about your health and wellness.
What Are Spinal and Postural Screenings?
Spinal and postural screenings are an evaluation of your spine and posture. They're valuable for both kids and adults and can help detect issues that might not be causing any discomfort yet, but could lead to problems down the road. If these issues are found early, they're often easier to treat.
Good chiropractic care can keep those problems from getting worse, and follow-up care with other medical professionals might be recommended. These screenings are a good way to check up on an important part of your health.
The Value of Chiropractic Care
Whether anything is found through spinal and postural screenings or not, they're a valuable part of good chiropractic care. As you work with your chiropractor for support, advice, and treatment, you can develop a better understanding of your overall wellness. That way, you'll be more likely to detect issues and seek treatment before a problem becomes more serious. It becomes easier to keep spinal and joint issues at bay with a good chiropractor on your side. But that all starts with a proper screening to get a baseline.
What Changes Can You Make at Home?
Once you've had a spinal and postural screening, along with any recommended chiropractic care, it's a good idea to take proper care of yourself at home. That can include sitting correctly, moving more, stretching, and other recommendations.
Our chiropractor will help you choose what kinds of home treatments are right for your needs, so you can continue to stay as strong and healthy as possible. Your spinal health is an essential part of your mobility, so it's a good idea to take care of it at all times.
Contact Our Professionals Today
If you're looking for a Newcastle, WA, chiropractor for spinal and postural screenings, as well as other types of chiropractic care, you've come to the right place. At Chiropractic Wellness Center, we want to help everyone in the Newcastle area take good care of their spinal health. We're here to help, and by working with us, you can get the advice and support you need to keep your spine and joints as healthy and strong as possible for the long term. Give us a call at (425) 641-7470 to schedule your appointment today.