Postural screening is a procedure that helps determine the risk assessment for the curvature of the spine. Because this is a subtle physical trait, sometimes a regular physician might miss it during a routine physical.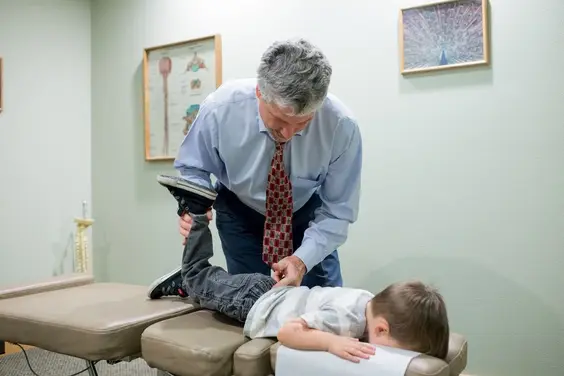 Untreated spinal issues can result in physical deformities, so it's important to be assessed by a chiropractor who is specifically looking for this type of issue. Children undergo stages of rapid development, so untreated issues that normally would be apparent with elongated time frames for adults will be accelerated with children.
If you'd like your child to undergo a postural screening, Chiropractic Wellness Center in Newcastle, WA, is here to help. Here's more information about the causes of postural imbalances and the screening we provide to assess their risk.
What Causes Postural Imbalances?
There are many reasons postural imbalances occur in both adults and children:
Slouching: Poor posture can cause the ligaments and muscles of the back to weaken. Encourage a posture where the shoulders are back and the head is upright.
Standing on a dominant leg: People tend to get used to standing on a specific leg that feels more stable and strong. Additionally, school-age children may carry books or heavy backpacks that cause them to shift their balance to one side. Encourage body awareness to prevent postural imbalance in the long run.
Excessive screen time (neck constantly angled down): Monitor the screen time for your child if they are using a tech-pad, phone, or other devices that cause their neck to angle down. Adjusting the way your child interacts with these devices can help avoid improper posture.
Sedentary lifestyles: Life for children has become increasingly permeated with technology and less time moving around. It is important to keep the body active through exercise, whether through sports or leisure activities.
Footwear: A simple adjustment in proper footwear can help with alignment issues a person may have.
What Kind of Screening Should My Child Receive?
The two most common forms of early spinal deformities are scoliosis and kyphosis.
Scoliosis exhibits itself through a sideways curve in the spine and is most common during the growth spurt phase before pubescence. Sometimes a mild case can be self-corrected without treatment, but this depends on the origin of your child's condition. The various types include idiopathic, congenital, neuromuscular, and degenerative scoliosis (which typically affects adults).
Kyphosis is a curvature of the spine that causes a forward rounding of the back (like a hump). It can occur within many age groups, and although it is most commonly found in women, it can present in children sometimes. Symptoms of kyphosis include:
A visible hump
Head bent forward
A difference in height or position of shoulder blades
Schedule a Spinal & Postural Screening for Kids with Our Newcastle Chiropractor
Even if these symptoms are not present, getting spinal and postural screenings for kids is important to rule out any subtle or underlying conditions. Our Newcastle, WA, chiropractor at Chiropractic Wellness Center is trained to conduct assessments for children who may need pediatric chiropractic care. Contact us today at (425) 641-7470 to schedule an appointment.